Meeting All Your Needs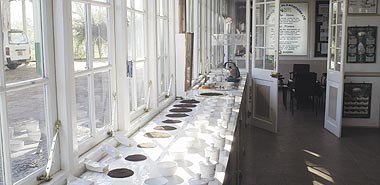 We customize our blends to meet your requirements. We are vertically integrated so that freshness and quality are the first step in our blend development.
Having access to Tea estates, spice groves, and herb fields along with packaging facilities at origin, offers the freshest product packed within days of harvest. Packing at the tea's origin preserves freshness!
SNA Tea Company believes that quality starts with the tea, and using fresh tea in specialty blends is a critical first step in ensuring consistent and superior quality.