Our Manufacturing Capabilities
Worldwide, the Stassen family is over 20,000 strong.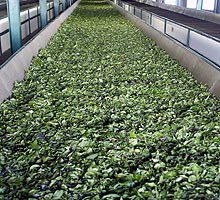 Our tea packing production plant in Ceylon can blend 3,000 kgs. of tea per hour. We have 19 automated tea bag machines producing a variety of configurations and formats, including string-and-tag with hard or soft tags, envelope machines with hard or soft hags, and heat-sealed pillow bags. We can produce 3.5 million tea bags per day.
Stassen is authorized as a bonded warehouse and has nearly half a million square feet of warehouse space. Containerization is all done at our plant and delivery is made to the port utilizing Stassen's own fleet of 25 transport vehicles.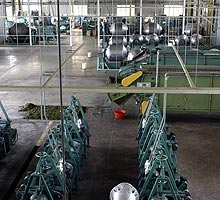 We also have a packing plant in Indonesia that offers heat seal (pillow) bags in a variety of sizes, single chamber tag and string bags, round bags, and one, two and three-gallon food service bags. The plant has a capacity of producing 1.2 million tea bags per day.
Our plants are ISO 9000 and HACCP certified.